SAMRIDDHI SAATHI
(FRIENDS FOR DEVELOPMENT)
An Initiative for Women Empowerful!
SUCHITRA CENTER FOR SKILL DEVELOPMENT
50 Students graduated on September 27, 2022 from Suchitra Center for Skill Development that was launched at Kesura, Bhubaneswar.
These students have completed one-year training in sewing and computer application. The SCSD was launched a year ago with Sewing, computer education, reading room and a paper plate machine to help young people in the region to learn a trade of their choice and support themselves.
While every graduate received a certificate from the Chairman, Prof. Joab Lohara, three best students in the Sewing School were given away new sewing machines to assist them with a start up.
AIM ASIA IN BANDLAGUDA, EAST HYDERABAD
WITH BLANKET DISTRIBUTION PROGRAM
January 21, 2021. Our Founder-President, Dr. Joab Lohara
visited the Samriddhi Saathi Center in Bogaram,
Telangana and personally handed out financial
assistance to destitute widows and poor school children.
SAMRIDDHI SAATHI - FRIENDS FOR DEVELOPMENT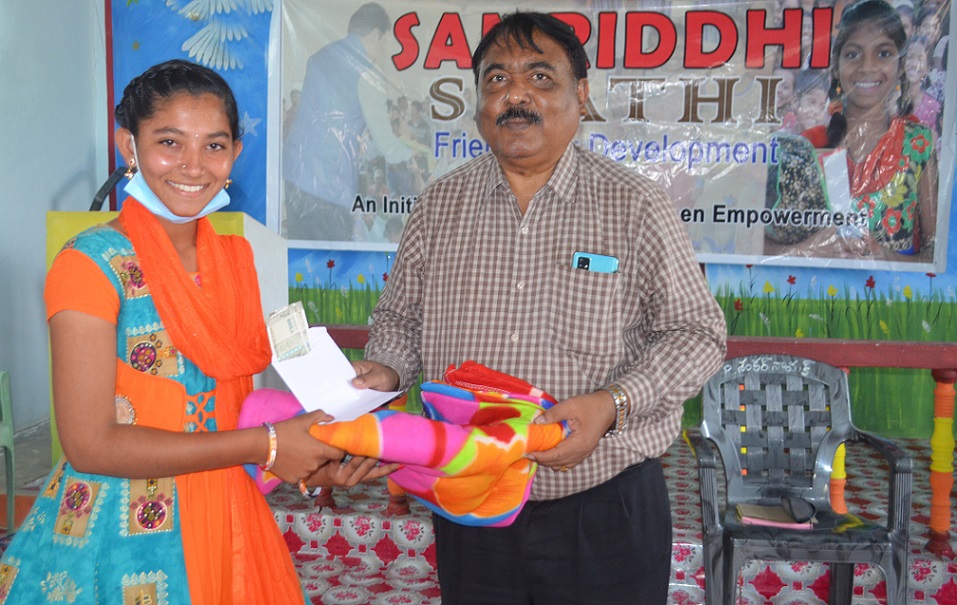 SCHOOL GOING CHILDREN RECEIVE EDUCATIONAL SUPPORT AND BLANKETS FOR WINTER: WE CARE FOR THEIR EDUCATION AND COMFORT!
SAMRIDDHI SAATHI - FRIENDS FOR DEVELOPMENT
DESTITUTE WIDOWS RECIEVE MONTHLY
FINANCIAL ASSISTANCE AND BLANKETS FOR WINTER:
WE CARE FOR THEIR WELL BEING!
SAMRIDDHI SAATHI
(FRIENDS FOR DEVELOPMENT)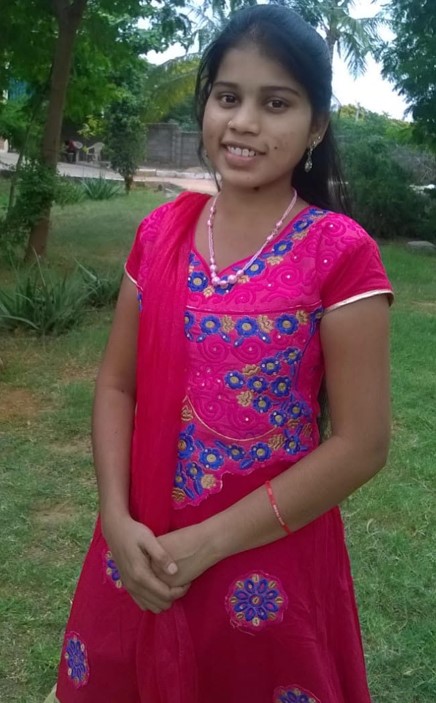 COMMERCE GRADUATE PREMLATA
Little Premlata joined our Seva
Kendra at Bogaram, Telangana,
at the age of 9. She is a Commerce
Graduate today, married and
settled in a job.
We provided her education and care
for all these 12 years as her Samriddhi Saathi,
Friends for Development.
Samriddhi Saathi is a ground-breaking innovation
for Women Empowerment!
LEPROSY WOMAN PATIENTS ARE SERVED WITH ESSENTIAL SUPPLIES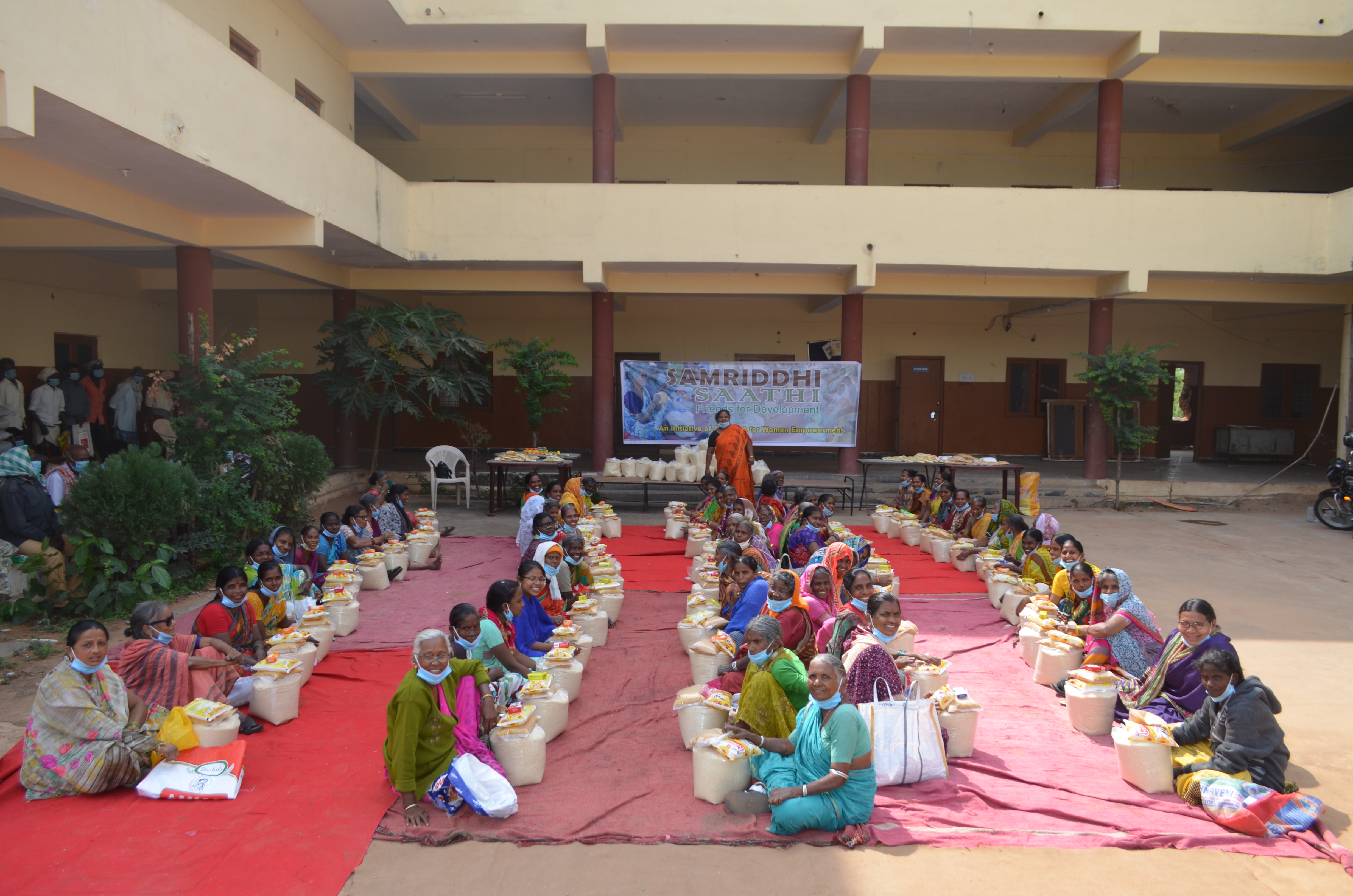 Swetha, daughter of a watchman in Medchal district, TS, is an
Engineering student today because of SAMRUDDHI SAATHI
SCHOOL CHILDREN ARE GIVEN MONTHLY EDUCATIONAL HELP
SAMRIDDHI SAATHI - FRIENDS FOR DEVELOPMENT
SCHOOL CHILDREN IN MEDCHAL DISTRICT ARE CHECKED FOR COVID-19
STUDENTS CHECKED AND SATINIZED ARE GIVEN MASKS AND VITAMIN-C
MONTHLY FINANCIAL ASSISTANCE TO DESTITUTE WIDOWS
SAMRIDDHI SAATHI -
FRIENDS FOR DEVELOPMENT
This empowerment plan includes raising the status of women
through education, economic help, social awareness, literacy,
and life-skill training. It is all about equipping women to help
them create a space for themselves in society and live in
dignity.
September 2020 scripted a proud moment for India when two
Naval officers, Kumudini Tyagi and Riti Singh, were chosen to
be deployed on Navy warships as part of their crew for the first
time in the history of our Armed Forces.
A Zillion Cheers to them! They have surely made a space for
themselves.
But how about one-third of our female population that has never
been to a school system and those millions more that have
dropped out of high school? And all of those - a big chunk of the
population - that lack skill, resource, and self-confidence to join
the mainstream?
According to the Indian census, females constitute 48% of our
population and 35% of them are still illiterate.
Therefore, if women empowerment is critical to the overall
development of a nation, Samriddhi Saathi understands the
importance. That is why our watchword has been – WOMEN
MATTER! They matter at home; they matter in society and in
nation-building as well.
ECONOMIC & EDUCATIONAL DEVELOPMENT: Economic
development of society, as one component of sustainable
development, is unthinkable without the involvement of women
in a nation where almost half of the entire population is
comprised of women. Their empowerment will enable them to
fully use their potential, creativity, and talent which are
instrumental for economic development of the nation.
Moreover, women account for 70% of the world's poor because
of unequal economic opportunities. As such, we must value
women's work and rescue them from a life of poverty, so they
contribute to the country's economic growth.
New clothes to school children by Chief Guest of the occasion,
Superintendent of Police of Kammaredy, Mr. Anyonya.
SOCIAL & PSYCOLOGICAL DEVELOPMENT: Social
transformation is unthinkable without the participation of our
women population. If they are not educated, they feel inferior to
join a conversation at the dinner table, unable to contribute to
the family economy or help the children with their studies.
Health-related problems of women, illiteracy and lack of skills
adversely impact the family and their society, and ultimately end
up plunging people into poverty.
In a small way albeit, Samruddhi Saathi is making efforts to
empower destitute, unskilled women through education, social
awareness, economic help, and life-skill training.
It is women serving women. Following is a seven-point Yojana
to serve the women of our country under Samriddhi Saathi:
1. Educational help to poor female children in schools and colleges
2. Financial assistance to destitute widows
3. Life-skill vocational training for unskilled women
4. Self-help program for women & wedding assistance
5. Medical help to overcome health-related crisis
6. Provision of free masks, sanitizers, and Vitamin-C
7. Literacy for and environmental care by women
For more information, please contact: