MBA COLLEGE - NEWS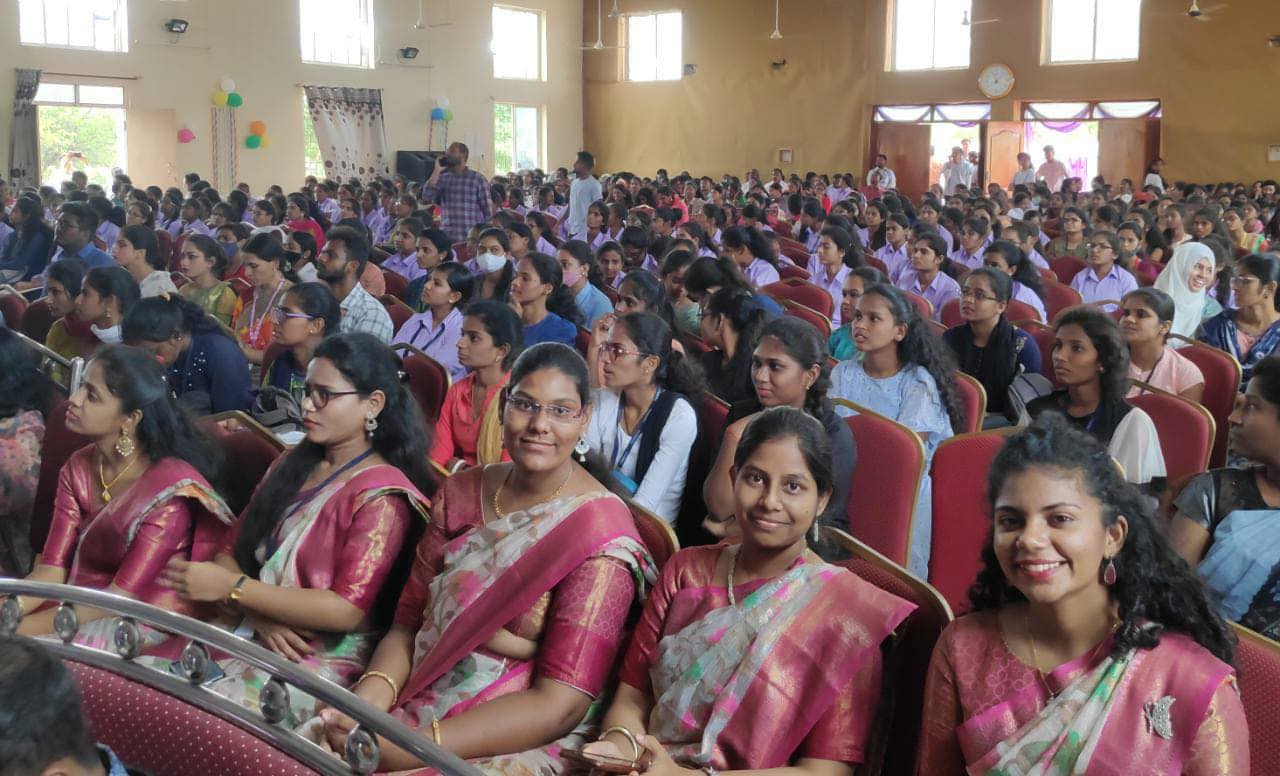 PRAGYAN MANTHAN '22
PRAGYAN MANTHAN (Churning of Knowledge) is a unique inter-collegiate event organised by Immanuel Business School, Hyderabad every year. It was held on May 21 this year and was special because the MANTHAN had been disrupted ever since COVID-19 struck three years ago.
Many government officials were invited from the Higher Education Council and the State Universities. Vice Chancelor Prof. Ch. Gopal Reddy was the Chief Guest at the Veledictory ceremony.
The Academy campus auditorium was packed to its capacity.
It was an opportunity for the students to showcase their talents. They participated in many competitions before a panel of judges. The best performer in each category was awarded.
IMMANUEL BUSINESS SCHOOL
OUR VISION:
To become India's leading university-based Business School developing transformational ideas and people that can shape our business culture and practices for advancement. To run in the forefront of qualitative analytics and entrepreneurial business management.
OUR MISSION IS THREE-FOLD:
1. To develop cutting edge research that deepens our understanding of the practices of business and management and to inculcate behavioral and communication skills that help in application of knowledge.
2. To provide a transformational learning experience enabling our students to realize their full potential.
3. To build their character with human values and business ethics that they stand out in the market place and catalyse the impact of learning.
JOIN IBS TO FULFILL YOUR DREAMS!
IBS INTERNATIONAL
MANAGEMENT CONFERENCE
CONCLUDES SUCCESSFULLY
The fourth International Management Conference was organized by Immanuel Business School, Hyderabad, on January 29th and 30th 2021. It was a virtual meeting due to restriction of COVID-19.
More than 300 delegates attended the conference, and 30 research scholars and professors presented their papers.
Prof. Naga Sujatha of JNTU-H delivered the keynote address on the 1st day on the theme - Embracing Change through Innovation and Creativity.
Among others who spoke on the occasion were Dr. Rob McKenna, Dr. David Goodnight and Immanuel Business School Chairman, Dr. Joab Lohara.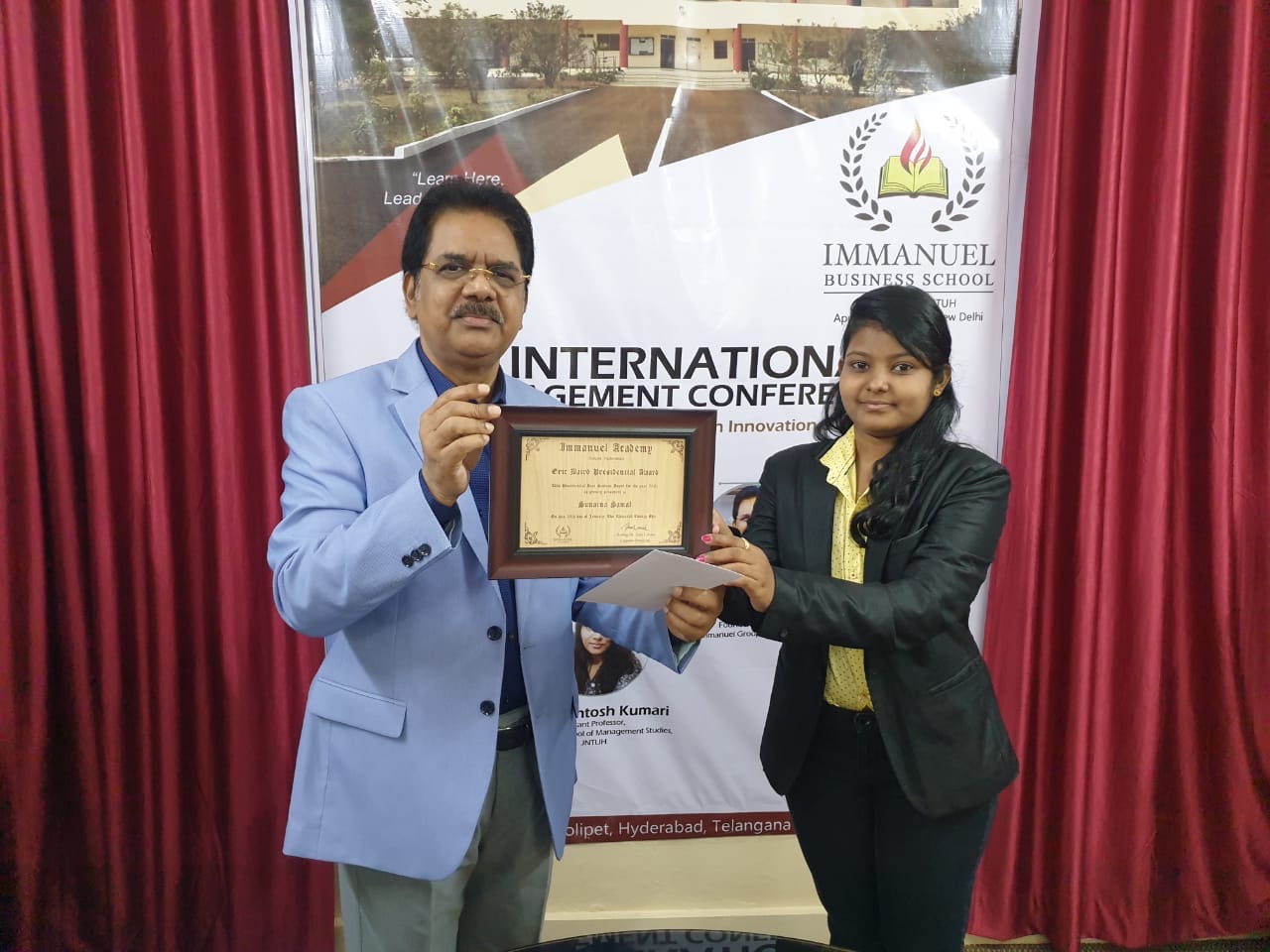 "The Best Student of the Year" award was given away to three students: Ms. Sunaina Samal for MBA, Mr. William Carey for MA leadership, & Mr. Susheel Hail for Bachelor of Cultural Studies.
The entire program was well coordinated by the operations Director Mr. Tanuj Gaurav with the technical sessions led by principal Dr. Grace Ganta.
Dr. Santoshi Pawar of JNTU-H spoke at the valedictory session drawing the two-day conference to a close.
WHO ARE WE?
WE ARE A registered Charitable Trust since 1986
purposed to serve the people in need for educational,
social and economic empowerment.
WE CREATE GROUND-BREAKING innovations in education
and community service for faster reach and holistic
development.
WE CREATE A DREAM in today's youth to pursue higher
education.
WE SCRIPT A PURPOSE for the helpless widows, elderly,
leprosy patients, unskilled men and women with essential
supplies and life-skill training.
WE BRING HOPE to the destitute children through care and
education.
WE BRING HEALTH to people who have no access to safe
drinking water.
WE OFFER EMERGENCY relief to those impacted by natural
disasters.
WE ASSURE that their lives matter and that they can get on the
pathway to progress, recover the lost ground, and thrive again
as we stand in partnership for their uplift and growth.
OUR MISSION:
To provide faster and suitable assistance to the poor and needy
men, women, youth and children through Education, Life-Skill
training, Adult Literacy, Childcare, Widow welfare, Leprosy care,
Safe Water project, Economic empowerment, and Emergency
Relief & rehabilitation. The beneficiaries have the means to
self-sustain, imbibe the quality of life and impact growth, and
development thereby.
CORE VALUES:
· We treat all people with dignity and respect.
· We lead our lives carefully to meet the highest ethical
standards.
· We strive for excellence, transparency, and
accountability.
· We embrace changes and creativity for holistic progress.
· We work in partnership with likeminded friends who share our ethos and purposes.
WE ARE AVAILABLE AT –
040-27275308
THANK YOU FOR YOUR PATRONAGE!
CORONA & EDUCATION!
The deadly CORONAVIRUS has done massive destruction of
economy. The world in the face of insurmountable economic
crisis will take a long time to recover.
The CORONAVIRUS has also brought in seismic disruption in
educational sector. With millions of jobs gone, many
parents are asking if they can afford higher education for their
children?
Under these unprecedented circumstances, the educational
institutions must structure themselves differently. It may require
a fee reduction, a scholarship or a loan fund to help students
enroll for technical education.
We at Immanuel Academy are making all efforts to help
students who have the brilliance and the desire to pursue MBA
at Immanuel Business School.
For details, contact: 98490 68581
TRIBAL YOUTH
JOIN MBA!!
A NEW STAR IS BORN
IN IMMANUEL HOME!
SWETHA WITH HER HOSTEL IN-CHARGE,
ANOTHER STAR IS BORN IN IMMANUEL HOME! Her name is Swetha.
Swetha was 6 years old when she joined Immanuel Girl's Home in Hyderabad. Now she is 17.
Her parents do household menial works in the neighborhood to eke out a living. They have 3 children; Swetha is the eldest. Not having enough to fend for family needs and to provide for children's education, they brought Swetha to Immanuel Home. Since then, life changed for Swetha.
She had a better place to stay, better things to eat, better clothes to wear; more than all this, a good school to receive her education.
Swetha is studious and bright. She passed her high school and 12th grade with A+. Then she took the eligibility test conducted by the government of Telangana state. It is a tough test but she got through to claim a seat in the Engineer College.
Her classes for 4-year degree program in Computer Science will be starting in August 2018.
We congratulate Swetha and the Immanuel Home for the excellent job done! She is followed by a number of stars this Home has produced like B. Balamani, an engineer; B. Premlatha, B.Sc (nursing), P. Jyothi, B. Sc (nursing); M. Sandhya, MBA; B. Smarty, CA; V. Sathyavathi, B. Com and many others.
aimasia1986@gmail.com
Phone: +91-40-27175308
COME, DISCOVER!
TEA MAKING IS A SERIOUS ART!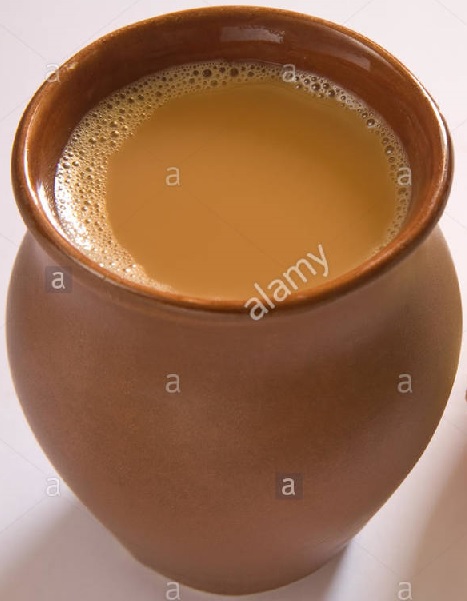 COME, DISCOVER
DIVERSIFIED CULUTURES!
Planning for a short-term visit?
Think of AIM ASIA!!
DIVERSIFIED CULTURES
With diversified cultures and multi-ethnic groups, India is truly an enigma! It is perhaps the only country in the world where all the six seasons of the nature is experienced: Summer (Grishma Ritu), Monsoon (Varsha), Autumn (Sharad), Pre Winter (Hemant), Winter (Shita), Spring (Vasant).
UNIQUE INDIAN SPICE
Red Chillis are not Indian spice as some people think. It is a variety of ingredients that make Indian spice so unique.
TEA BAG IS NOT CHAI
When we drink chai (tea with milk and sugar), we do not dip a tea bag in a cup of hot water. We make it with great care. It has taken India centuries to master the art of making tea. Tea making is a serious art. If some spices like ginger and cinnamon are added, CHAI could be refreshingly delicious. It all depends on what to add and how much to add.
COLORFUL ETHNIC WEAR
There is really no outfit which can denote Indianness though sari for women is widely accepted. Again draping sari is an art - it cannot be just wrapped around the body. The better the art is, the more elegant it could look. People wear colorful clothes. The tribes in northeast are recognized by the color of their costumes. We invite you to come, discover the colors of India!

BEST HOTELS AND CONFERENCE CENTERS
India is not just mountains and forests, the least the land of snake charmers. Indian cities, hotels and convention centers are some of the best in the world. Indian cuisine is on demand everywhere in the world.
Ms.Ivanka Trump who visited Hyderabad recently could not hide her admiration for the city's grandeur. She even enjoyed the famous Hyderabadi Biryani (Basmati rice cooked with meat and special spice) in a magnificent palace.
SERENE VALLEYS
Our plains and valleys are picturesque and serene. Come, discover the beauty of India. If you are a business person, you may find a huge market place among