BEING A
HELPING HAND!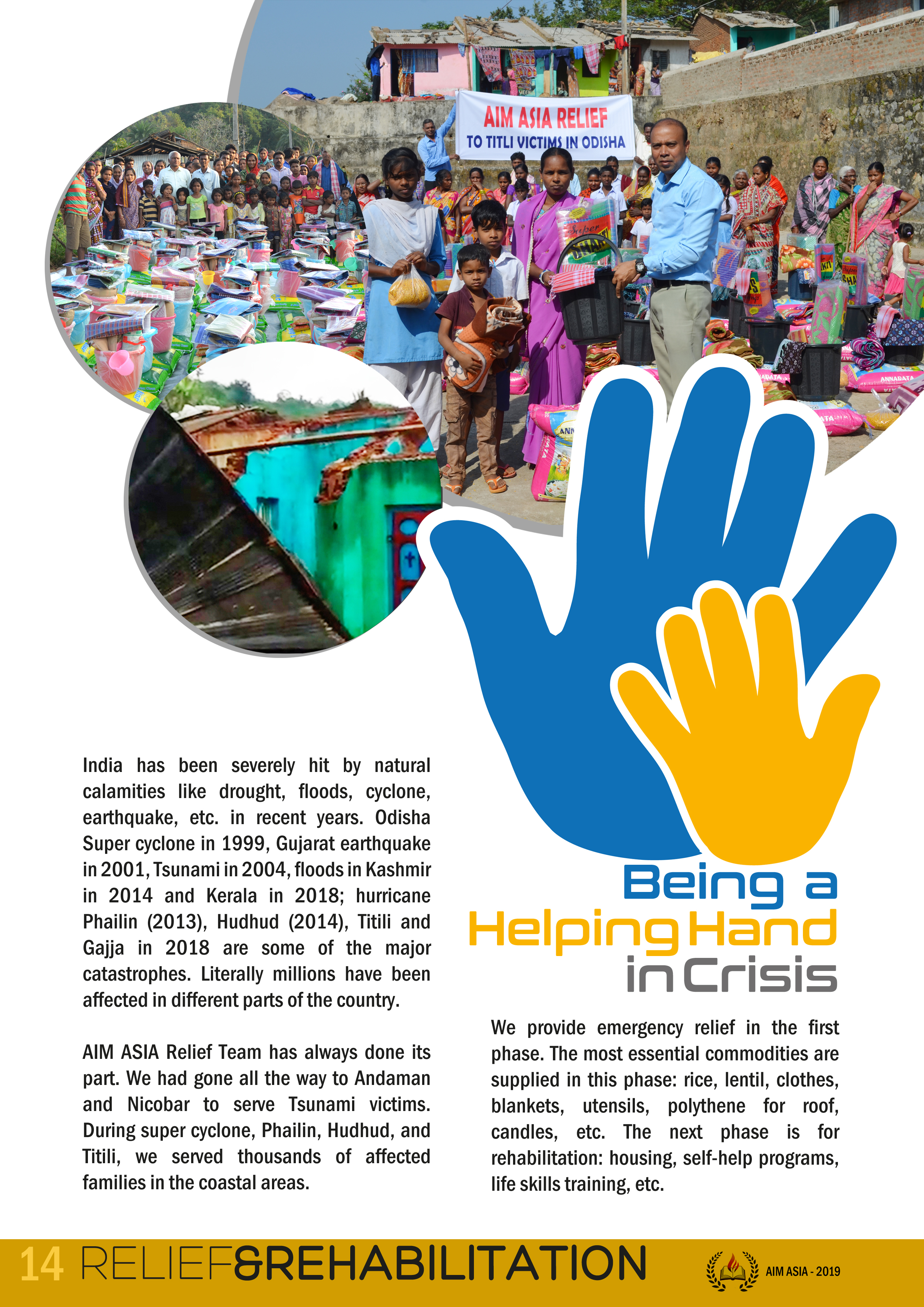 RELIEF TO TITLI VICTIMS
Titli (meaning butterfly), does not sound dangerous. But the hurricane Titli caused havoc in the coastal areas of Odisha and Andhra Pradesh.
AIM ASIA relief team visited the affected areas and was able to provide emergency relief to the victims of Titli in several villages.
A good supply of rice, clothes, blankets, utensils, candles, polythene, etc. was provided.
It was a great help to those who lost everything due to cyclone and the resultant floods.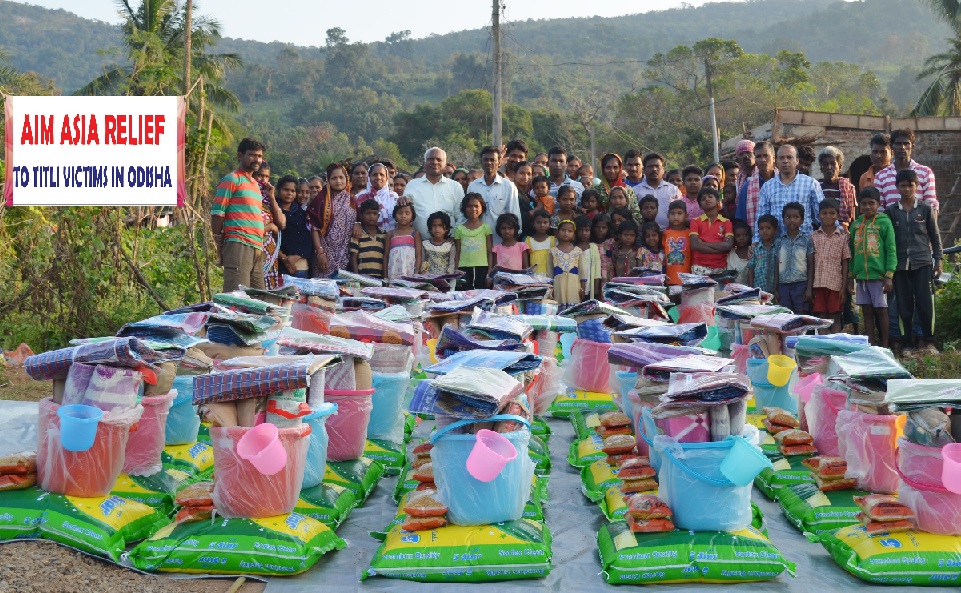 RELIEF TO TITLI VICTIMS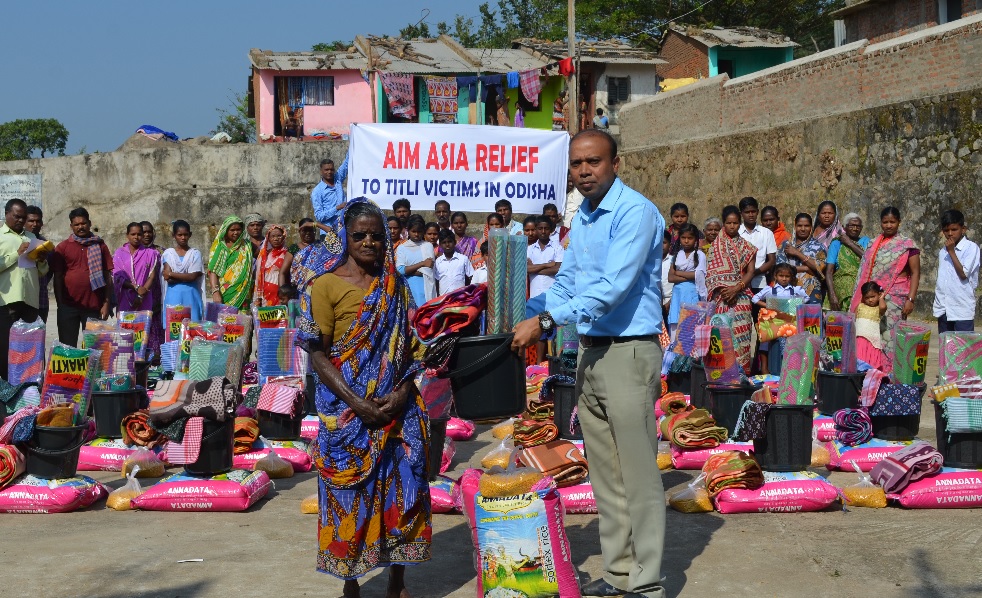 RELIEF & REHABILITATION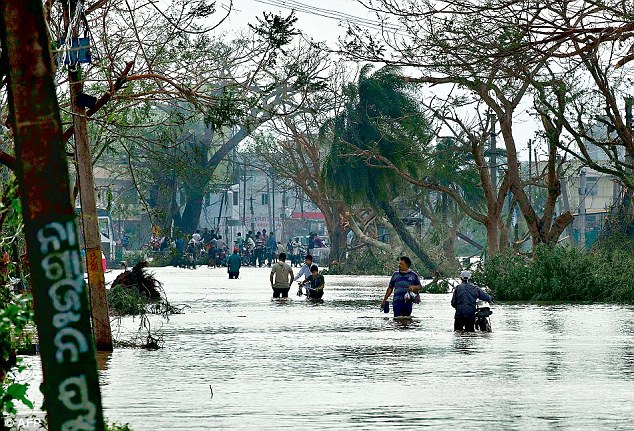 AIM ASIA's relief program has been helping thousands of people
across the subcontinent. When super cyclone hit the coastal
Orissa and Andhra Pradesh, we provided help. When
Tsunami struck, we took the help all the way to Andaman
& Nicobar Islands. When Phailin and Hud Hud impoverished the coastal
villages, we offered emergency help.
When there is a fire accident, cyclone or a flood, our
Disaster Management Team
makes every effort to reach out to people.
We provide emergency help and attend to long term
rehabilitation plan as well.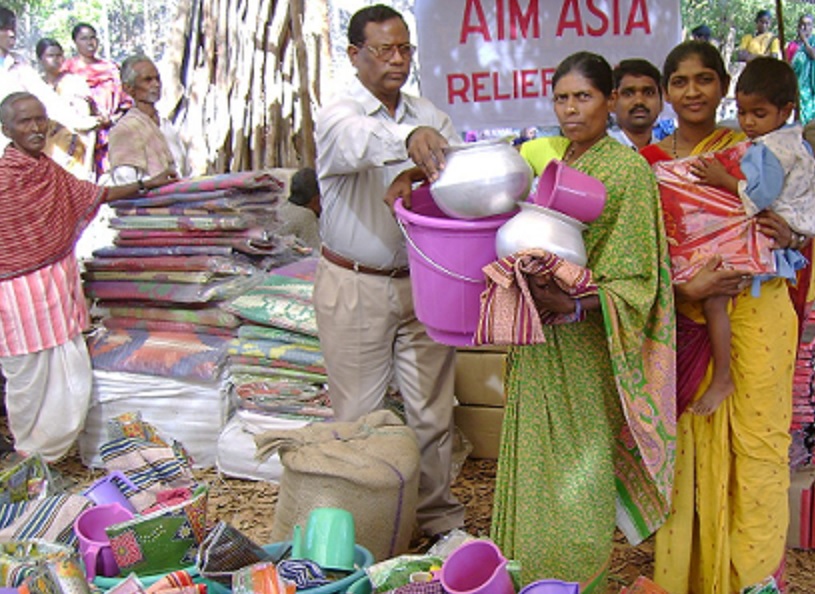 WATER : MUCH NEEDED GIFT
TO A VILLAGE COMMUNITY!
Budamaha is a village of 200 people in Eastern India. The source of water for this village was an open well. The water got muddy in monsoon, and dried up in the scorching heat of summer.
Situated in a malaria infested area, the well became the home to Malaria mosquitoes and brought all kinds of diseases for people who drank from it. People did not have access to safe drinking water until AIM ASIA drilled a well.
HOME TO THE HOMELESS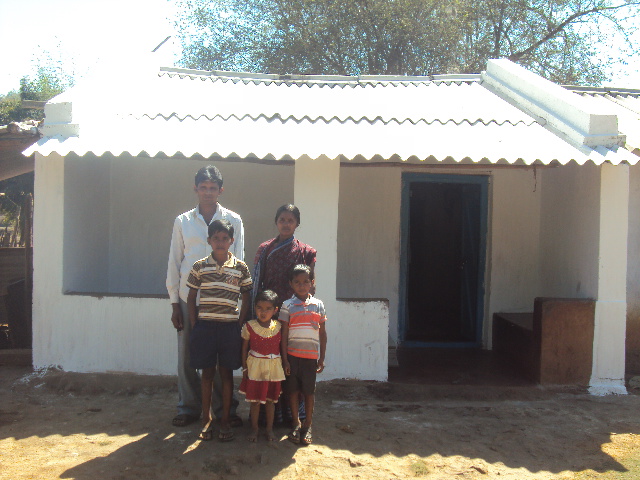 For the past 10 years, we have been offering roofing project to the homeless. The home owners build the walls; AIM ASIA provides for the roof. The incentive of metal roof has encouraged many families to have their homes built.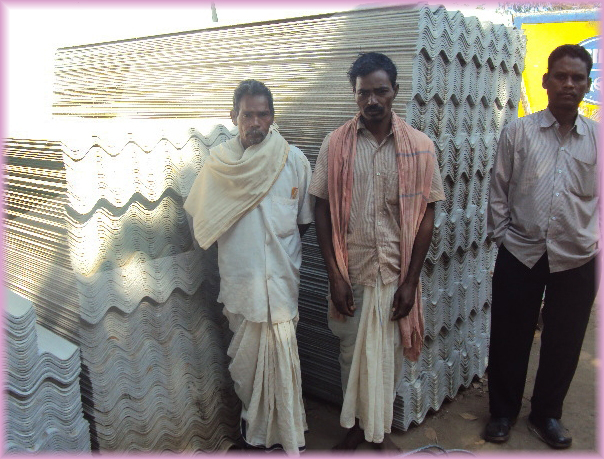 Recently we provided roof to an entire village community at Nutanasahi. It is home to 24 poor and jobless family. They have migrated to this place during the cyclone. They lost everything; it was impossible for them to build a home on their own. The villagers were so happy when AIM ASIA came alongside and wanted to help.
The make shift huts where they lived weren't safe at all. There was no privacy for the women. Children had no place to move about freely. There was no running water or electricity. Flies, bugs and the reptiles could enter into the hut from every direction. With no electricity, one could hardly see who was coming in at night.
The huts could not protect the family from rain though it could provide a shade from the sun. But it would be like staying near oven during a hot summer day.
So when the roof was provided, the entire community beamed with joy. They came together for a time of celebration. I was present on the day when the villagers moved into their new homes. I had never seen such joy on their faces.
And why not?
For partnership and service opportunity, please contact:
AIM ASIA
aimasia1986@gmail.com
Phone: +91-40-27175308