Children of Immanuel Home all smiles with their new clothes and shoes!
INDEBTED TO YOU!
Dear Friends,
Warm greetings and welcome to our official site!
Journal Release: (from left) Dr. R. Jabez, Dr. Joab Lohara, Dr. D. Goodnight, Prof. B. Rajashekar, Prof. Rob McKenna & Prof. Joey Collins
INTERNATIONAL MANAGEMENT CONFERENCE
We have just concluded an International Conference on Innovation and Sustainability of Small Businesses. Business professors and students from various colleges in Telangana and Andhra Pradesh participated.
Guests speakers were Prof. B. Rajashekar of Unversity of Hyderabad, Prof. Vedulla Shekhar of Osmania University, Prof. Rob McKenna and Prof. Joey Collins of Seattle Pacific University. A journal was release on the occasion. All papers presented at this two-day conference and approved by the panel found a place in this UGC approved Journal No:63796.
Students' presentation of business idea and new products were appealing. It was an exclusive show of talents. These products were judges by a panel of foreign business leaders led by Mr. David Goodnight. Bhavan's Vivekanand College walked away with first prize while St. Mary's College and Immanuel Business School were placed second and third respectively.
COME, CELEBRATE WITH US!
2019 is our 33rd anniversary year. We are indebted to you for your partnership. Many of you have shared our joys and sorrows, concerns and crises, through the years. Now we invite you to celebrate with us the 33rd anniversary of our mission to the destitute.
Our year-long celebration that commenced in January will lead up to a Grand Finale in November 2019. Please mark your calendar. We would love for you to be there!
We have printed a new brochure to update you on current happenings. If you want to receive a hard copy, please let us know: aimasia1986@gmail.com
Gratefully,
Dr. Joab Lohara
WE MAKE A DIFFERENCE!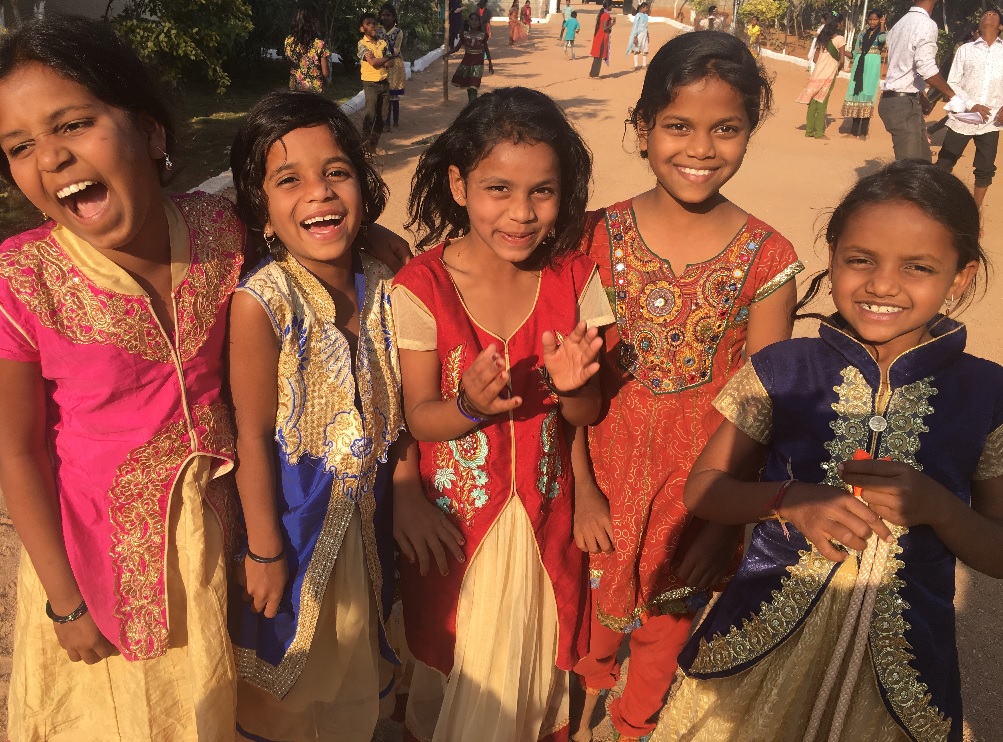 We, at AIM ASIA, do not talk about caring.
We care destitute children who come in our way.
We do not just talk about helping. We help
them to the best of our ability.
We do not just talk about building broken lives. We provide every possible care so a destitute child may receive education and move in to the mainstream of the society.
The hostels run by AIM ASIA have been shaping the future of thousands of destitute children. Sabir, Sunil, Balamani, Pramila, Kavitha, Smarty, Smily and hoards of other children are university graduates today because of our care.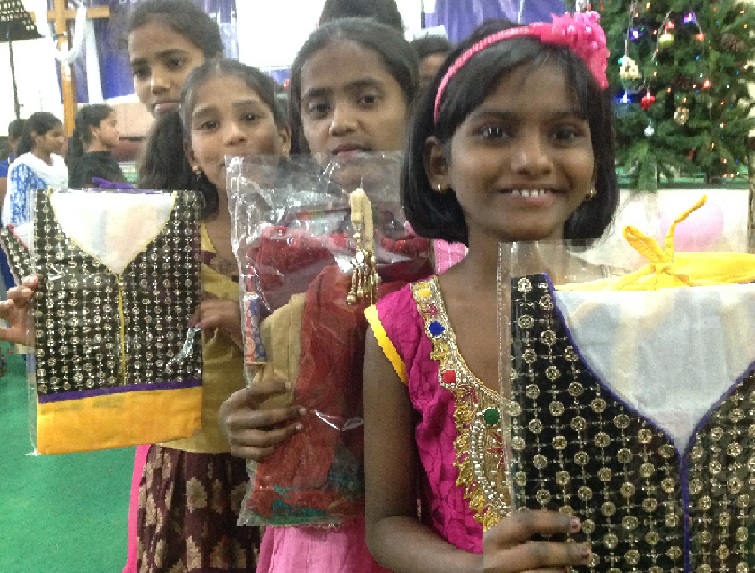 Sabir is a finance analyst after his MBA, Sunil is a multimedia professional, Balamani is an engineer and Pramila is a staff nurse after her Bachelor of Nursing. Many of our children have made a space for themselves in government and corporate job.
Our facilities may be limited and our resources scanty, but that does not stop us from taking one more child so we can make a difference in his/her life.
To know how you may help a child in desperate need, please contact:
aimasia1986@gmail.com
Phone: +91-40-27175308
Sanghamitra from an obscure village in Odisha came to Immanuel Business School to do her MBA. She did not speak English well but had a good academic record. We engaged special teachers to teach English.
Her parents could not afford to pay for her education. IBS gave her a scholarship that was sufficient to cover the cost of her tuition, room and board.
Special English classes, interaction with co-students, academic lessons, exposure to corporate business, soft skill training, etc. prepared students like Sanghamitra to be what they are today.
Sanghamitra graduated from IBS with an MBA in marketing and now has a decent job in the port city of Visakhapatnam.
The very same thing can happen to anyone who has a desire to pursue higher education at IBS.
If you are just looking for a degree to be able to do the functions of a job, do not choose IBS. But if you want to be an employable graduate and contribute to the success of your employer organization, then join IBS. We will put through a gateway to the busines world.
IT IS ME, KAVITHA ON THE TRIKE!
Kavitha, 40, crawls - she cannot walk. Polio struck her in her childhood and
made both her legs immobile. Her mother is a leprosy patient. There is
no one to take care of her. She visits our Care Center every month for a
suppy of free grocery. That is how her daily needs are met.
When she receives a bag of rice, she cannot carry it home.
She lives near our College campus in Solipet. We provided her
a trike recently. She can now ride the trike with a load
of rice on it.
Life became a lot easier for Kavitha with the gift of a trike.
She does not have to crawl on the dust hurting
her feet and making her saree dirty.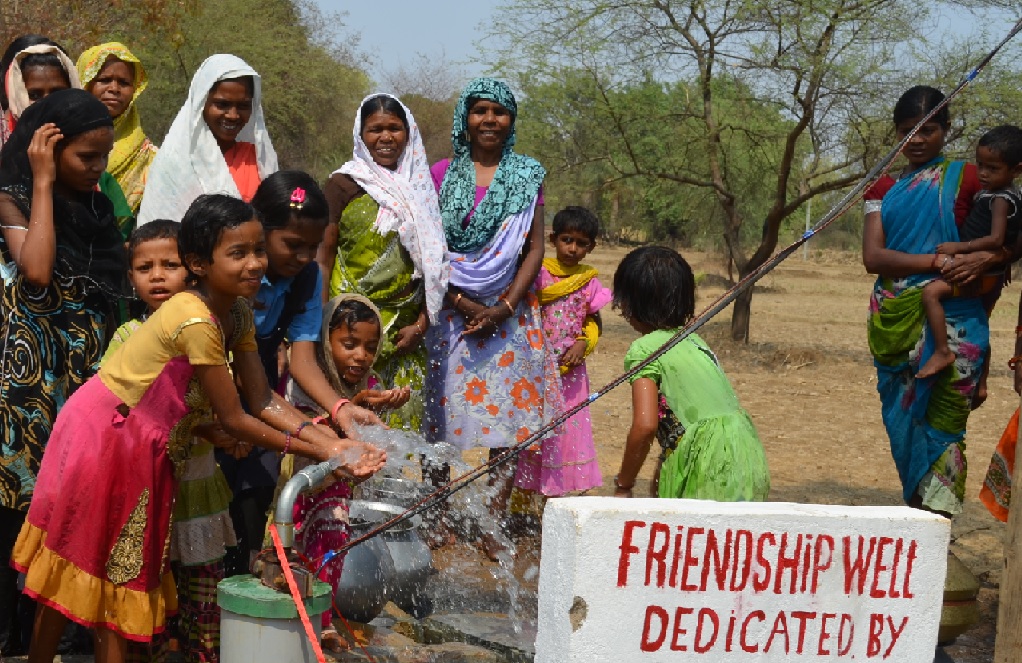 WATERING THE THIRSTY VILLAGE
We receive requests from several villages every month where people do not have access to safe drinking water. Depending on our resources, we provide Tube Well or a Well with a motor. The well in the picture was given at village Belar in Chhatisgarh.
It has been our joy to see the joy on people's faces!
NEW CLOTHES AND SHOES TO
ORPHAN, DESTITUTE CHILDREN
Dear Friends,
MULTI-FACETED SERVICE PROJECTS
AIM ASIA is engaged in multi-faceted service projects such as orphanages, Day Care Centers, providing safe drinking water, Leprosy Care, Medical Clinics, Literacy program, Widow care, Teaching English, Developing leaders, Youth Events, Vocational training, Micro-finance, University education, etc.
Our biggest and newest launch this year is Literacy Abhiyan. We want to be able to make 100,000 people literate in low literacy areas through this project.
OUR VISION is to recognize the poor with dignity, know their deprivation first hand, and to offer hope and help to a people in desperate need regardless of their caste, creed and color."
OUR MISSION is to care for the orphan children and the destitute widows; to serve the poor and the under privileged; and to create a better world for them by enriching lives and alleviating human suffering.
Hope sees the Impossible,
Feels the tangible and
Achieves the Impossible!
With Hope,
Dr. Joab Lohara
President/CEO
Email: aimlohara@gmail.com
PREVIOUS POSTS.....
A MILLIONAIRE TODAY,
PENNILESS TOMORROW!
DO NOT LET THIS YEAR
PASS BY NON-PRODUCTIVE!
The Year comes and the year goes. Does it matter?
There are still people in the world today who cannot read the date on their calendar. It does not matter to them if today is a Saturday or a Monday.
The Year comes and the year goes. Does it matter to them?
There are people who live just for today with no plans for tomorrow. They forget God has gifted us with a journey in this life between our first breath and the last breath. They do not care to know that what we do between these two breaths impact our eternity.
When we think about eternity, there is a feeling that eternity is something beyond the time, beyond this life – it is where God is.
Wrong theology!
Our God does not dwell in eternity; rather the eternity dwells in Him (Isa 57:15).
Therefore we do not have to get to eternity to meet our God. But when we have God, we have eternity in us: "He has made everything beautiful in its time. He has also put eternity in their hearts…" (Eccl 3:11).
Awesome! Times passes but eternity does not. Everything that passes in time passes into eternity. Therefore those who have eternity in them think beyond the time. They are careful to leverage their time in order to impact eternity.
Do you wonder why the wealthy cricketer C. T. Studd emptied his life and his bank balance into world mission? Do you wonder why David Brainerd preferred to live in the woods and die at the age of 29? Do you wonder why David Livingston didn't care about being torn by wild animals? Do you wonder why David Wilkerson risked his life to take the good news to the mafia?
Do you wonder?
There were many predictions that the world would come to an end in 2013. The world did not end but many lives have perished. Two more months, this year will be gone with a few of our impressions. Many may not care about it but someone is collecting these impressions we make in time and how they impact our eternity.
The Apostle Paul warned the Christians at Corinth, "Each one's work will become clear, for the Day will declare it because it will be revealed by fire; the fire will test each one's work, of what sort it is (1Cor 3:13).
Paul actually did not say anything new. Jesus had made it amply clear in the parable that He taught (Luke 16:20-31), giving a vivid description of how a rich man's glory turned into ashes overnight.
My Dear Friend, are you doing anything today for your eternity? Do not let this year pass by non-productive.
"There is surely a future hope for you; do not let your hope be cut off" (Proverbs 23:18).
- JOAB LOHARA
======================================================
* Immanuel Academy of Post Graduate Colleges
is an educational venture
to offer higher education to the poor and
disenfranchised youth. If you want to know
more about it, please log on to:
www.ibssolipet.com
===================================================